News /
Danapha's Activities
EXTRAORDINARY GENERAL SHAREHOLDERS MEETING 2022 DANAPHA PHARMACEUTICAL JOINT STOCK COMPANY
08/08/2022
On the morning of August 8, 2022, Danapha Pharmaceutical JSC, with stock code DAN, held a 2022 Extraordinary General Shareholders Meeting.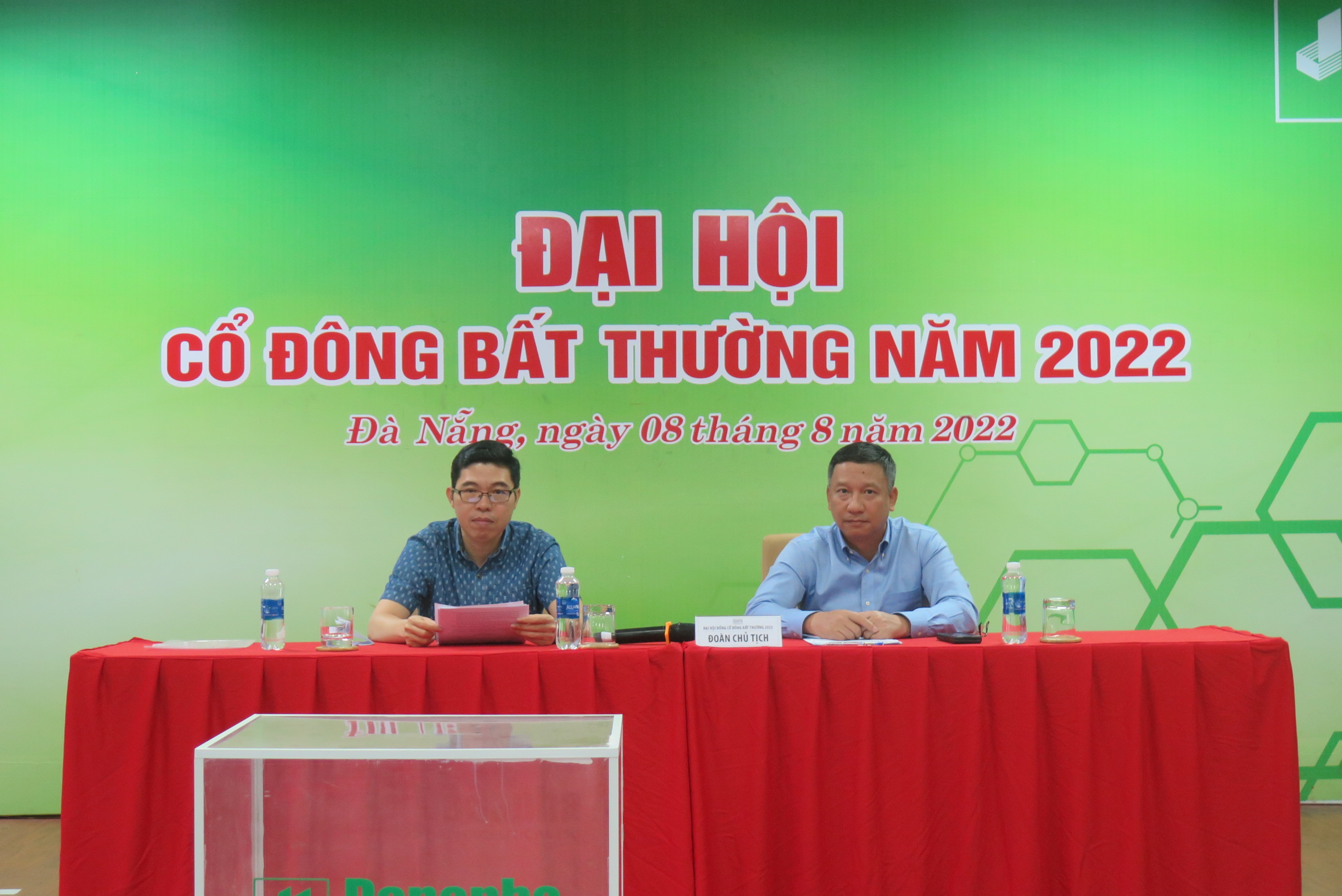 The Presidium includes: Mr. Pham Khac Ha - a member of the Board of Directors (on the left)
and Mr. Le Thang Binh - a member of the Board of Directors/General Director (on the right)
Attending the meeting were 25 shareholders who are shareholders, owning and representing a total of 19,512,485 voting rights, accounting for 93.19% of the total number of them. The General Meeting approved the following proposals: a report on adjusting the capital use plan since 2017 convertible bond issuance, a report on adjusting the investment capital structure of High tech Pharmaceutical factory and Research & development center, and a report on the transfer of shares by existing shareholders resulting in ownership of more than 51% of the total outstanding shares of Danapha without conducting a public offer procedure.

Please see a link below
http://danapha.com/vi/thong-bao-co-dong-chi-tiet/van-ban-dai-hoi-dong-co-dong-bat-thuong-nam-2022.html